KRAV MAGA FOR WOMEN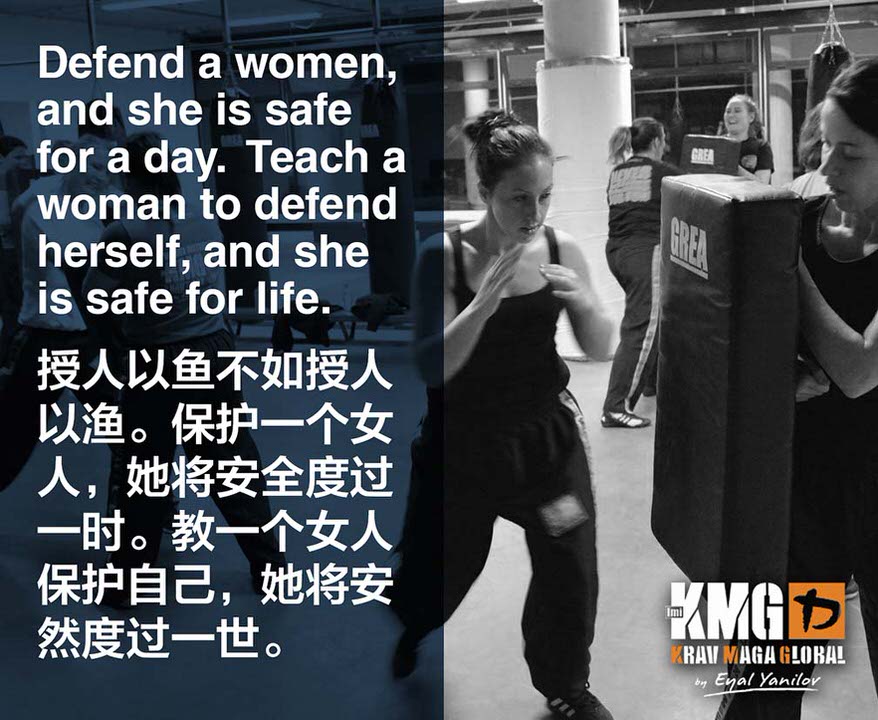 Krav Maga has been developed to meet the specific needs and requirements of each type of individual. Krav Maga for women is characterized by its effectiveness even from a position of physical disadvantage, providing the needed self-defense against violent sexual and criminal attacks.
When training women, we take into account a woman's ability to improve and excel despite her own misconceptions of her ability to fight and face physical challenges that require strength or aggressiveness.
KMG's training methods for women are based on years of experience, as well as numerous real-life situations in which women found our system to be the most effective. KMG's system for women provides excellent self-defense skills, producing the highest rate of defense successes in facing various types of attacks.
In addition to the technical and tactical training required to gain Krav Maga skills, women must develop the appropriate mental capabilities to support their physical readiness to fight. As such, our women's training necessarily includes developing the determination, persistence and ability to turn on aggression when needed.
Physical Benefits of Krav Maga for Women
As with many types of physical training, Krav Maga has a positive effect on overall fitness levels. As part of regular training, students can expect to build:
Strength
Endurance
Stamina
Power
Core strength and toning
Improved coordination and balance
Learning Real Self-Defense Skills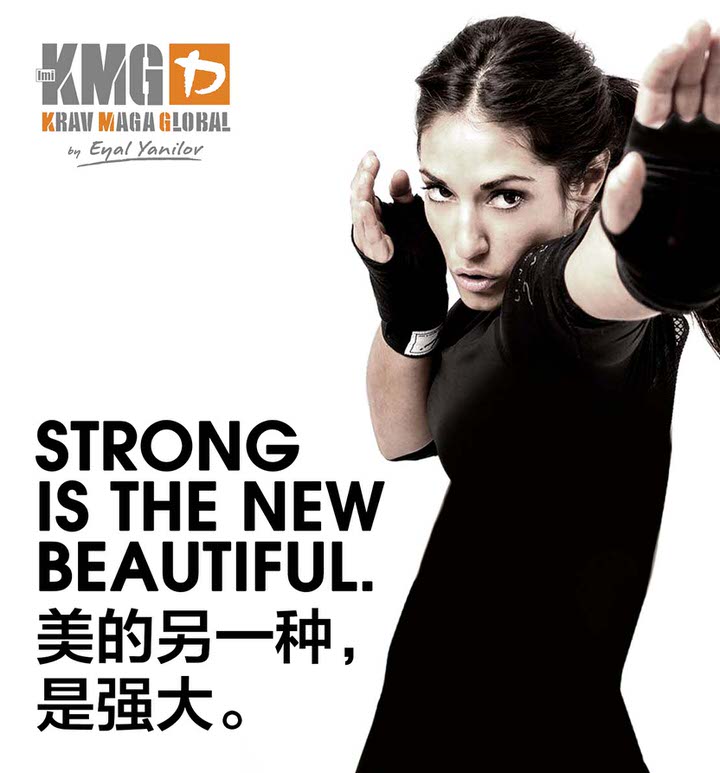 For women in particular, Krav Maga is particularly effective because the techniques and skills are designed to address the realities of violence when power, size and strength are factors. Women training with us can learn:
Power generation
Different types of strikes and combatives that are effective for women
Avoidance and de-escalation skills
Effective techniques for dealing with common attacks
Effective techniques for dealing with escalated violence (weapon threats, abductions, etc.)
Defensive Tactics
Developing Mental Strength Both for Self-Defense and Daily Life
Although it varies across cultures, most women are taught to be kind, nurturing, helpful and polite. Even to strangers. Training with Krav Maga Global will help you learn to push past social programming when necessary to protect yourself or a loved one. With us you can learn to:
Understand the freeze/fight/flight reality in your body
Find the required level of aggression required to deal with a violent encounter
Emotional perseverance (fight to the goal)
Use effective decision-making under stress
Trust your natural instincts versus social rules
Use the power of maternal instincts to effectively protect your children
Carry your body in a way the communicates personal authority (not be an appealing target for attackers)
Live in confidence versus fear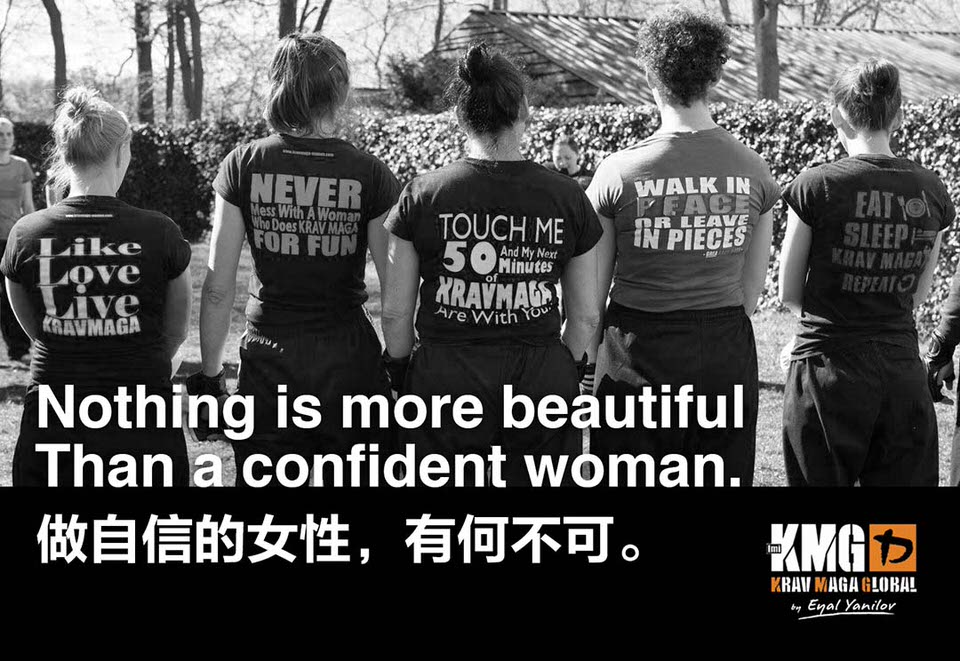 Confidence is important. False confidence is dangerous. All our practitioners are introduced to the realities of violence and the necessity of accurately assessing the situation.
Most physical training boosts confidence. This confidence is gained in controlled environments; gyms, training centers, with gentle training partners.
Controlled environments are important for safety. You will find Krav Maga Global training centers adhere to the highest safety standards as we address the psychological reality of violent encounters.