2018年KMG户外生存训练营 | KMG Outdoor Survival Camp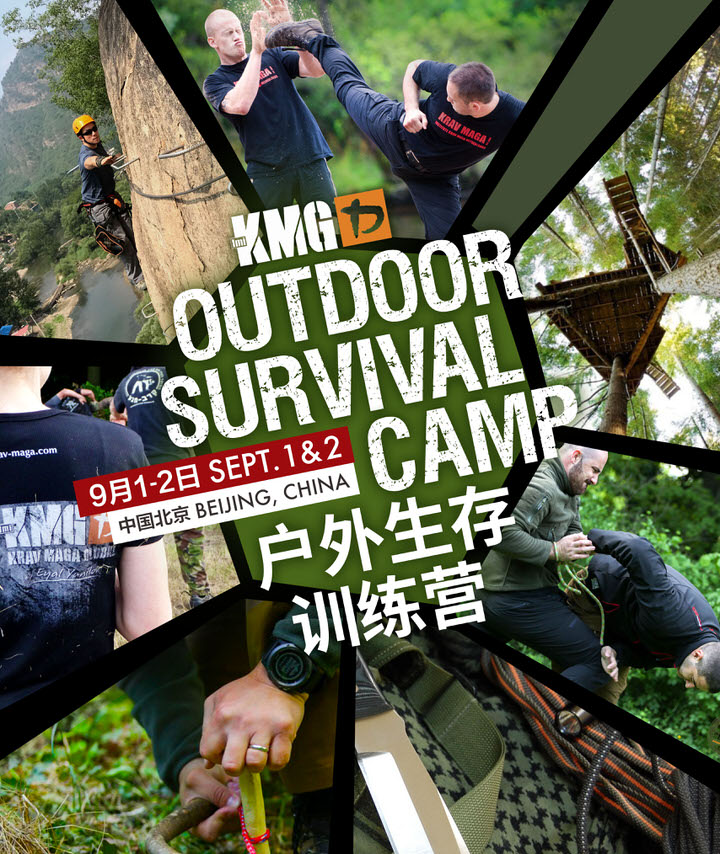 首次京郊两天一夜的马伽术训练与户外生存营!
Join us for an overnight Krav Maga training and survival camp!
WHEN: 2018年9月1-2日 Sept. 1-2, 2018 (周六、周日 Saturday and Sunday)
WHERE: 白河峡谷半岛营地 The Peninsula Camp at Baihe Gorge
在这秋高气爽的日子,KMG精心策划了一场走进大自然的训练营。让我们离开城市,呼吸新鲜空气,在令人兴奋的新环境中体验马伽术。
At the start of the autumn season, KMG heads out into nature for a 2-day overnight training and survival camping experience. We get out of the city for a breath of fresh air and a chance to experience Krav Maga in a new and exciting environment.


// 你的收获 What to Expect
马伽术户外应用训练板块将包括
Krav Maga Outdoor Training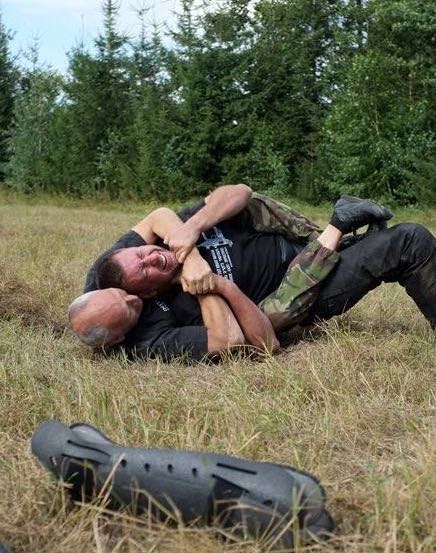 在真实的户外场景中进行格斗和防御
在战斗场景下利用并察觉周围环境
应对地形变化和崎岖地表的挑战
撂倒和控制
在不利条件下应对战斗
低可见度情况下的能力训练
Combat and defenses in realistic outdoor scenarios
Using and being aware of your environment in a fight situation
Dealing with the challenges of shifting terrain and uneven ground
Takedowns and controls
Fighting from positions of disadvantage
Low light training

野外生产训练板块将包括
Survival and Outdoor Training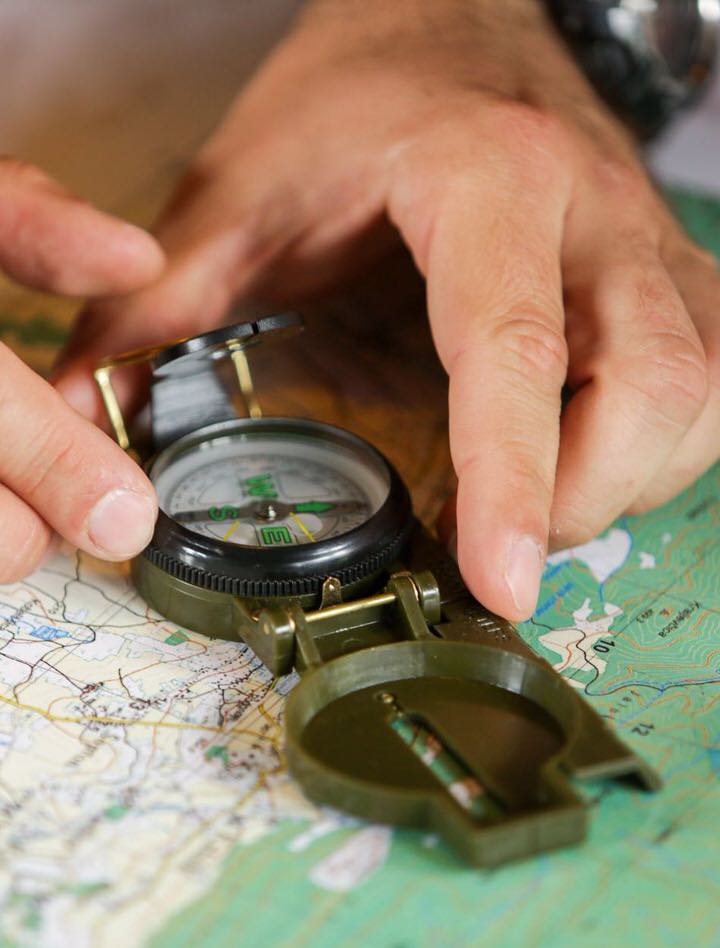 设立营地的基础知识(选址、搭建帐篷等)
求生动手能力:取材大自然,动手制工具
取火、野炊
搭建庇护所
野外定向
Basics of setting up camp (choosing a site, pitching a tent, etc.)
Survival crafting: making tools from nature
Building a fire and survival cooking
Building shelters in the wild
Navigating the wilderness

特设冒险与户外活动将包括
Special Adventure and Outdoor Activities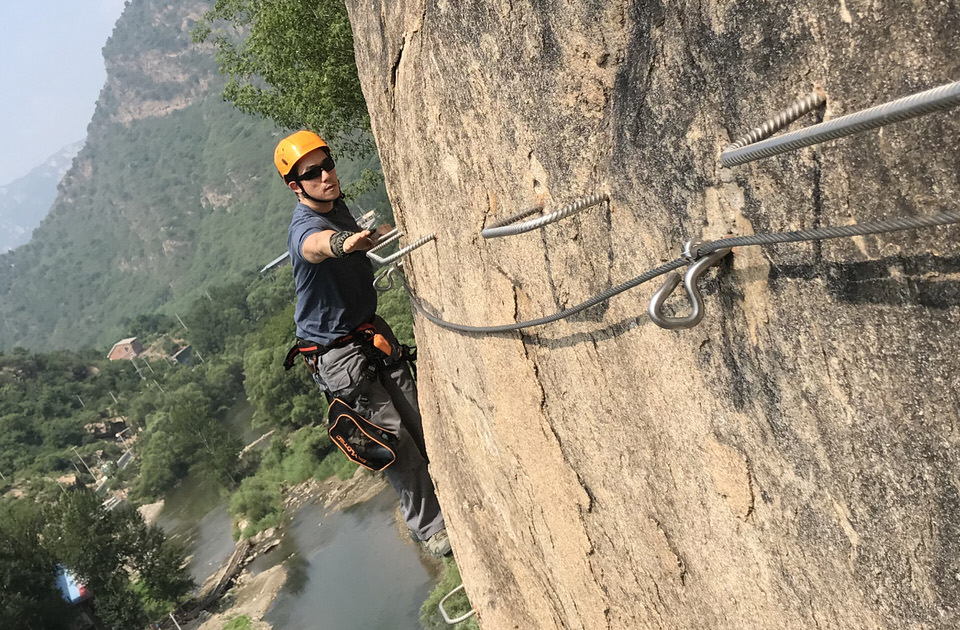 飞拉达(铁索攀岩)
弓箭
高角度溜索
户外晨练
Via Ferrata
Archery
High Angle Zip-Line
Outdoor morning movement flow session

此活动向KMG会员及其亲友开放!无论您是初学者还是进阶学生,您都可以从训练中收获新知,并学习在真实的户外环境中应用马伽术。因此,不要错过离开健身房、进入大自然来训练的机会,并与KMG大家庭来一次超棒的相聚!
This event is open to KMG members and friends! Whether you are a beginner or an advanced student, you can expect to learn a lot from training and applying Krav Maga in a realistic outdoor environment. So don't miss the chance to get out of the gym and train in nature, and have an absolute blast with the KMG family!


// 训练营教练团 Instructors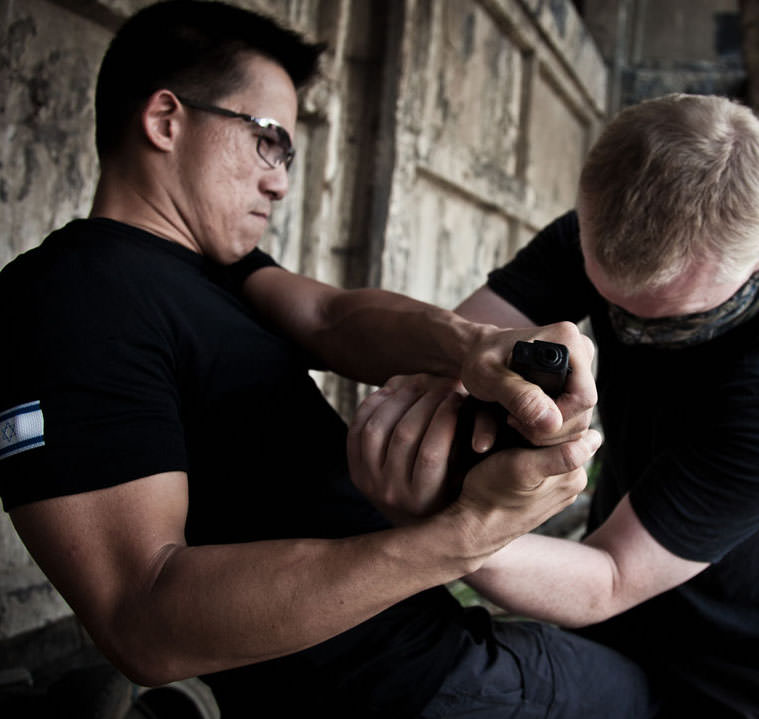 VON NG
E1级KMG教练,民用马伽术教练、SWAT特警马伽术教练、KMG中国区主理人
KMG Expert 1, KMG Civilian and Krav Maga SWAT Instructor
Von是KMG中国大陆地区的总教练、主理人。他是加拿大人,目前负责培养KMG教练,并监管中国大陆的业务。其马伽术之路始于2004年,并于2010年开始执教。他练过四年松涛馆空手道、十五年的极真空手道、五年菲律宾武术FMA。此外,他还是一位Balintawak Kali持证教练。
Von is the KMG Director of mainland China. A Canadian national, he is responsible for training KMG instructors, handling governmental and professional training, and overseeing operations within mainland China. Apart from Krav Maga, Von also trained four years of Shotokan Karate, and 15 years of Kyokushin Karate, and 5 years of Filipino Martial Arts (FMA). He is also a instructor for Balintawak Kali.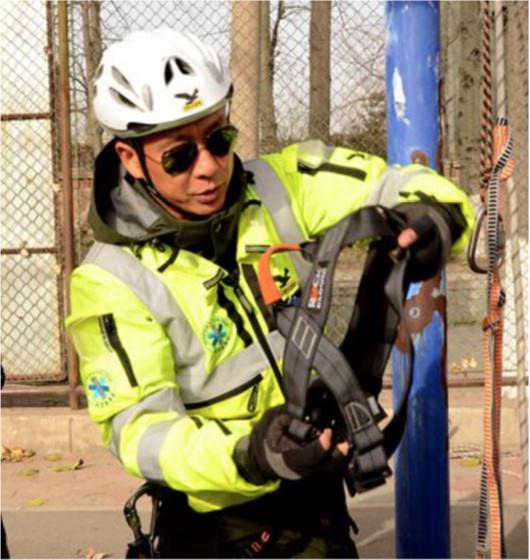 张红权 ZHANG HONGQUAN
E半岛营地创始⼈,北京市登山运动协会理事兼培训部长
Peninsula Camp Founder, Director and Head Trainer of the Beijing Mountaineering Association
北京市山地户外运动一级裁判员、民政部紧急救援促进中心山岳救援队队长兼技术教练、北京市应急志愿者联合会高级培训师、北京急救委员会专家咨询小组成员、贝尔生存训练营中国区首席教官。
Zhang Hongquan is a long-time expert and instructor in field survival in China, serving as a Level 1 Referee for the Beijing Mountaineering Association, a Mountain Rescue and Technical Coach for the Emergency Relief Center, a Senior Trainer at the Beijing Emergency Volunteers Association, a member of the Expert Advisory Group of the Beijing Emergency Committee, and Chief Instructor of the Bear Grylls China Survival Training Camp.

// 训练营详情 Event Details
日期 Date: 2018年9月1日-2日 (周六、周日) Sept. 1-2, 2018 (Sat and Sun)
地点 Location: 白河峡谷半岛营地 The Peninsula Camp at Baihe Gorge
大巴从亮马桥出发 Bus Departure from Liangmaqiao: 9月1日 Sept 1, 05:00
大巴返回亮马桥 Bus Return to Liangmaqiao: 9月2日 Sept 2, 18:00
活动价格 Regular Price: 2,300 RMB
早鸟价格 Early Bird Discount: 2,000 RMB(8月11日前 BEFORE AUG 11)

此价格所含服务内容有哪些?
WHAT DOES THIS FEE INCLUDE?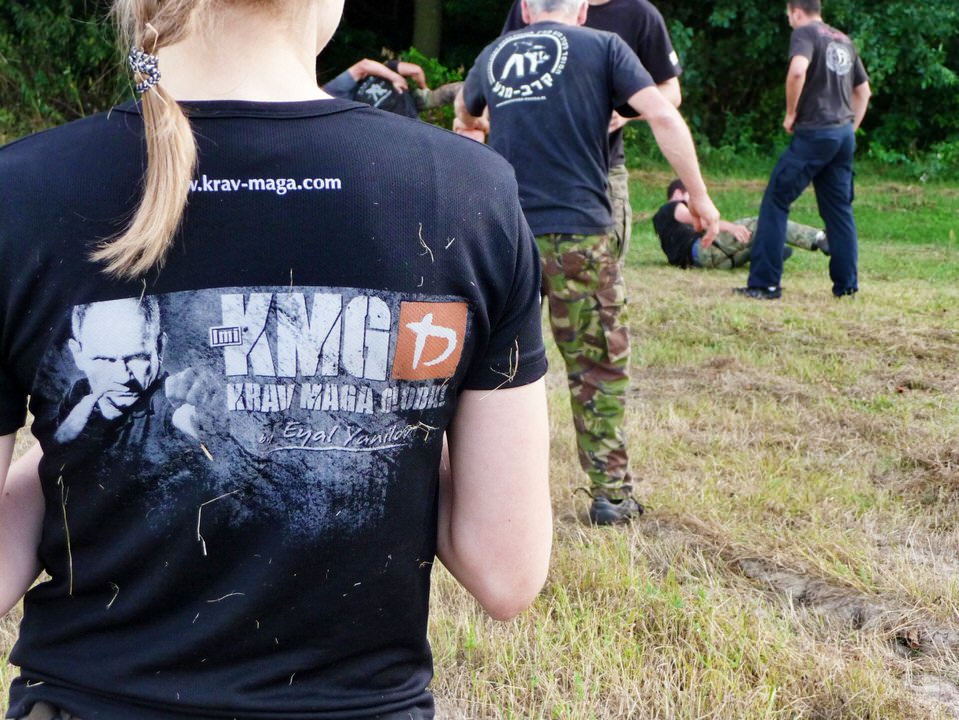 所有露营装备(如帐篷、地垫、睡袋等)
所有生存训练的装备和物料
所有训练和活动装备(如飞拉达活动中的安全带、头盔、挽索,相关的马伽术训练设备等)
在亮马桥地铁站与营地之间的专车往返接送
活动期间的三餐(早餐、午餐和晚餐)
饮用水(请带上自己的瓶子)
基本的室内淋浴和卫生间(不用担心,不会让大家在树林里天浴或唱"山歌")
All camping equipment (i.e. tents, mattress, etc.)
All survival training equipment and materials
All training and activity gear (i.e. body harness for Via Ferrata, safety cables and gears, relevant Krav Maga training equipment, etc.)
Transport from Liangmaqiao
All main meals (breakfast, lunch, and dinner) for the duration of the event
Drinking water for refilling (please bring your own bottles)
Basic indoor bathroom and toilet facilities (don't worry, you won't be bathing or using the bathroom in the woods)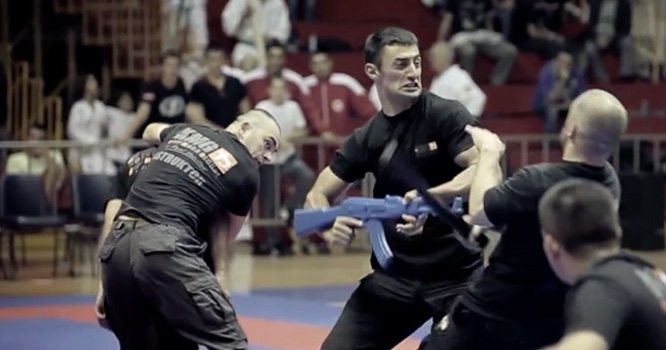 Participants must be 15 years old and above to join. Spaces will be limited, priority will be given to KMG members. Payment must be made for registration to apply.
注意:参营者须年满十五周岁及以上。名额有限,会员优先,报名请早。报名成功以支付为准。
欢迎大家转给有需要的家人朋友,报名咨询请洽: info@kmgchina.cn, ‭150-1024-6131‬‬ (中文)
To register, email info@kmgchina.cn or call/sms 150-1051-4712 (English).
// 活动地点 Our Location
白河峡谷半岛营地 The Peninsula Camp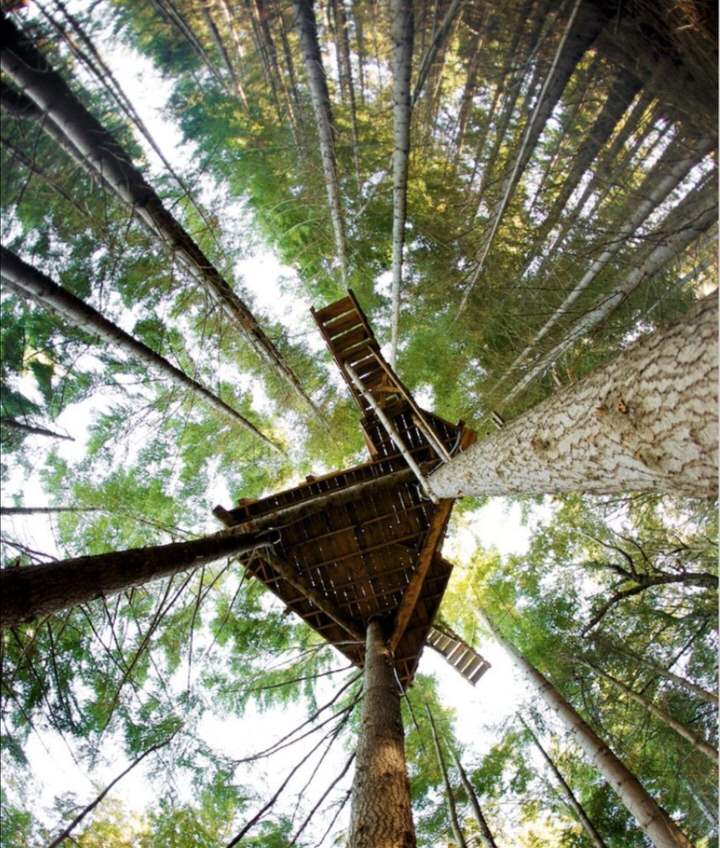 北京密云白河峡谷是中国的自然攀岩胜地。⽩河半岛营地就位于⽩河峡谷之中,地处密云⽔库上游。⽩河半岛与⽩河峡谷的其他地⽅有所不同,半岛营地除保留着相当完整的原始风貌,还相对比较封闭。半岛营地临河,河岸超过⼀公里, 河宽约三⼗余米,与村落隔河相望,⽽且只能靠渡船往来。所以半岛营地有着更加⾃然的生态环境。
A private camping and adventure spot, the Peninsula Camp is located upstream at the Miyun Reservoir, in the Baihe Gorge. The Peninsula Camp is a preserved ecological area consisting of grassy and rocky terrain, along a river bank that stretches more than one kilometer long. The river, which separates the area from the villages, is about 30 meters wide and can only be accessed by boat from most areas. It is the perfect outdoor location to escape the busyness of the city and enjoy the beauty of nature.
// 常见问题 FAQs
1. 这次的训练和活动安全吗?有没有受伤的风险?Is the training and activities safe? What is the risk of injury?
练习Krav Maga(马伽术/以色列防身术)跟练习其他武术一样安全。在训练中受伤的可能跟任何其他的运动一样很小,甚至更少。
飞拉达活动会以最高的安全标准进行。我们使用的线路是由法国飞拉达专业人员根据法国安全标准设计和安装的。
基于安全第一的原则,所有其他活动均在户外生存专家的指导下完成。
Krav Maga is as safe as any other martial arts form. The chances of being injured during a class are as remote and even less than for any other sport.
Via Ferrata is conducted with the highest safety standards. The site we are using was developed and engineered by French Via Ferrata professionals, according to the original French safety standards.
All other activities are done under the guidance of qualified instructors, according to the highest safety standards.
2. 作为初学者,我能加入训练营吗?Can I join if I'm a beginner?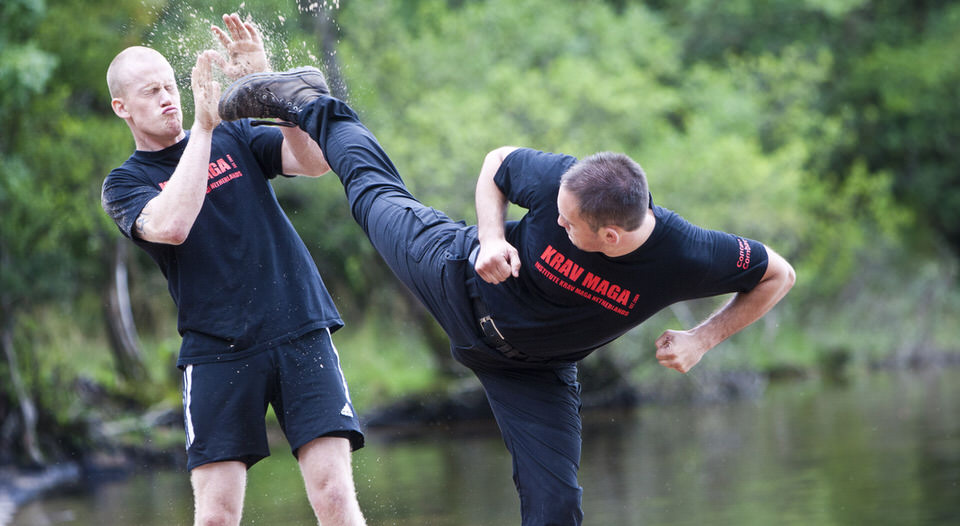 当然可以!无论技术的难度如何,马伽术的训练都将以逐步教授的形式进行。无论您是初学者还是进阶学员,您都可以从训练中收获新知,并学习在真实的户外环境中应用马伽术。
至于其他活动,如生存训练、露营、飞拉达、高角度溜索、射箭等,届时将有专家教练指导您的每一步。我们的目标是教你技术、给你挑战,让你在这个激动人心的周末收获新知、获得成就。
Yes, you definitely can join the camp! The Krav Maga training will be done step-by-step, regardless of the difficulty of the technique. And whether you are a beginner or an advanced student, you can definitely expect to learn a lot from training and applying Krav Maga in a realistic environment.
For the other activities, such as survival training, camping, Via Ferrata, High Angle Zip-Line, Archery, etc., you will be guided each step of the way by an expert instructor. Our goal is to teach you and challenge you to accomplish new things over this exciting weekend.
3. 携物与着装需要注意什么?What should I bring and wear?
稍后我们将向参与者发送详细的清单,现在先简单说明如下:
针对所有活动(马伽术训练、飞拉达、高角度溜索、射箭、运动训练等),穿轻便兼具保护性的户外训练服(我们推荐短袖T恤和轻质的长裤)和鞋子,以及轻便的手套(全指骑行手套或登山手套尤佳)。如果你对阳光敏感,请戴上帽子。
针对马伽术训练,带上护裆和护齿。
针对露营,带上睡衣、户外休闲装、轻质防风外套、水壶和凉鞋。携带个人护理用品,如洗漱用品、毛巾、个人用药、驱虫剂、防晒霜等。
您可以携带自己喜欢的小食,用于训练能量补给或在休息时间与伙伴分享。
我们建议您携带自己的手电筒,用于低光训练。
We will be sending out a detailed list to participants, but to give you an idea, we generally recommend the following:
For all activities (Krav Maga training, Via Ferrata, High Angle Zip Line, Archery, movement sessions, etc.), wear light but protective outdoor training clothes (we recommend shirts with short sleeves and long but light pants) and shoes, and bring light gloves (full-finger cycling gloves or hiking gloves are best). Bring a hat if you are sensitive to the sun.
For Krav Maga, bring your groin guard and mouth guard.
For camping, bring sleeping clothes, outdoor leisure wear, a light windbreaker, water bottles, and sandals. Bring personal effects like toiletries, towel, personal medication, bug repellant, sunblock, etc.
You can bring your own favorite snacks or refreshments for training or for sharing with friends during free time.
We recommend bringing your own flashlight for the low-light training sessions.
4. 参营的最低年纪要求?What's the minimum age for joining the camp?
与KMG中国的常规课一样,目前我们仅接收15岁及以上的学员。因为我们处理的是涉及成人面临的场景和技术(部分涉及武器),参营者须具备一定的心理成熟度才能正确理解和学习。
As with our Krav Maga adult classes, we will be admitting participants 15 years and above. Because we are addressing some adult situations and techniques (including weapons), participants must have the maturity to understand what we are teaching and training.