以寡敌众:多人攻击者情境下的求生 | Outnumbered: Surviving Multiple Attackers with Master Eyal Yanilov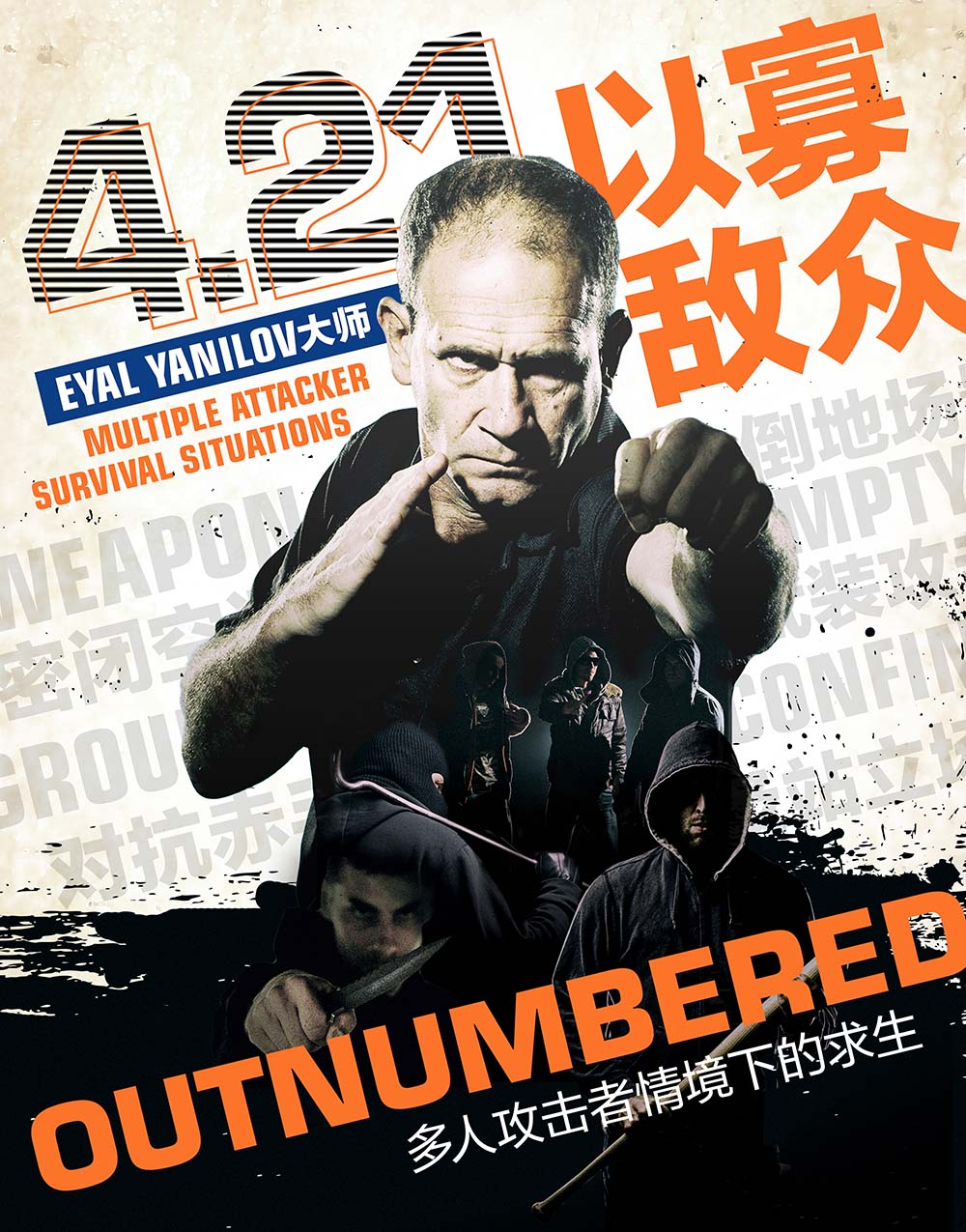 追本溯源 师从传奇
Learn from the source!
马伽术大师Eyal Yanilov亲授对抗多人攻击者超强专题夜
Krav Maga Master Eyal Yanilov returns to Beijing for one night of all-out multiple attacker survival.
WHEN: 2017年4月21日 April 21, 2017 (周五 Friday) 19:00 – 22:00
WHERE: 北京耀中国际学校体育馆(朝阳区后八里庄5号近红领巾公园)Yew Chung International School of Beijing (YCIS), Honglingjin Park, 5 Houbalizhuang, Chaoyang District

2017年4月21日,KMG中国将邀请大师Eyal Yanilov再次来京举办一场3小时的特训,这场专题活动是当今马伽术世界的最重要和令人兴奋的主题之一:多人攻击者情境下的防御和求生。
这并非普通的多人攻击者训练。 对于这一重要活动,我们做了精心的安排。学生们将学习如何在各种高风险情况下对抗两个甚至更多的攻击者并存活下来,这涉及站立场景、倒地场景、开放空间、密闭空间、对抗赤手攻击者、对抗武装攻击者等。参营者将了解多人攻击者情境下的原则和战术,以应对不同的高风险场景。
这是一场对外开放的活动! 不论你是完全没有格斗经验的小白,还是练过其他武术和格斗运动,这都会给你一场超棒的马伽术体验,并且了解马伽术如何处理现实世界的各种打斗和危险场景。
如果你是KMG马伽术的长期研习者,你会在这次大师课上见识到新鲜的模拟场景、更具有挑战性的情境,同时学会应用以往学过的知识和技术求生。
最棒的部分是? 你会得到与KMG中国训练社群大家庭一起学习的机会,还有其他国家的KMG小伙伴打飞的来加入我们。与这样一群充满能量、热爱挑战、积极求知的伙伴一起训练,就是最棒的事。

On April 21, 2017, KMG is hosting an exclusive 3-hour training event with Master Eyal Yanilov, featuring one of the most important and exciting topics in Krav Maga today: defending and surviving against multiple attackers.
This is not your average multiple attacker drill. For this major event, we kick things into high gear, learning how to survive against two or more threats in various high-risk situations, including standing and on the ground, in open and limited space, and against unarmed or armed attackers. Participants will be guided through the principles and tactics of multiple attacker situations to solve and survive different high-risk simulations.
This is an Open Event! If you're totally new to combat or if you've trained other martial arts and combat sports, then this a great experience of Krav Maga and how we deal with all kinds of real-world fighting and violence scenarios.
If you're a long-time Krav Maga practitioner, you will find fresh simulations and situations to challenge and engage you, while learning to apply your previous knowledge and training to survive and fight.
And best of all? You'll get to train with our amazing, inclusive KMG China community, plus some friends flying in from around Asia. There's nothing quite like a gathering with this high-energy group, who love to challenge each other and learn together.

关于Eyal Yanilov | Who is Eyal Yanilov?
Eyal是马伽术创始人Imi Lichtenfeld (Imi Sde-Or)(已故)的嫡传大弟子,自14岁起跟随创始人研习马伽术。Eyal是发展现代马伽术体系的主力推手,将第三方保护板块纳入马伽术体系并进一步发展相关技能,第三方保护是马伽术体系的支柱板块之一。Eyal规划了全套马伽术教学体系的完整课程,设计了如今我们熟知的评级机制。
Eyal是将马伽术带出以色列走向世界的第一人,二十世纪八十年代他将马伽术推广到了世界其他地方。自此,他在全世界四十多个国家开设了马伽术项目,亲自培养了美国、欧洲、亚洲等国家地区的最早一批马伽术教练。
Eyal曾在多个国家向军队与执法单位、专业安保、普通平民教授马伽术。他目前是KMG的总教练。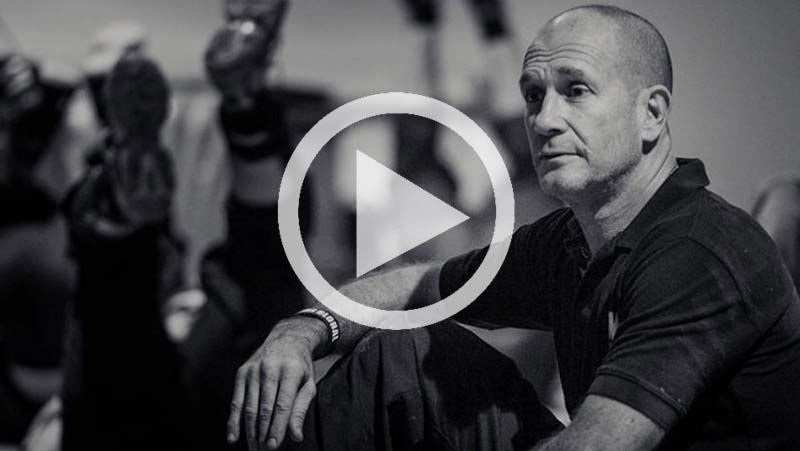 Credited with developing the modern Krav Maga system, Eyal was the foremost student of Krav Maga creator Imi Lichtenfeld (Imi Sde-Or), having trained with Imi since he was 14 years old. He is responsible for developing third-party protection (VIP protection) techniques, one of the pillars of Krav Maga, and creating the entire Krav Maga curriculum and ranking system that we know today.
Eyal was also the first to bring Krav Maga out of Israel in the 1980s. He started Krav Maga programs in over 40 countries worldwide and personally trained the first generation of Krav Maga Instructors across the United States, Europe, Southeast Asia, and Australia.
Eyal has taught military and law enforcement units, personal protection professionals, and civilians all over the world. He is currently the Chief Instructor of Krav Maga Global (KMG).
Event Details | 训练营详情
日期 Date: 2017年4月21日 April 21, 2017 (周五 Friday)
时间 Time: 19:00 to 22:00
地点 Location: 北京耀中国际学校体育馆(朝阳区后八里庄5号近红领巾公园)Yew Chung International School of Beijing (YCIS), Honglingjin Park, 5 Houbalizhuang, Chaoyang District
Master Class Ticket 大师营价格: 500 RMB
[smartslider2 slider="92″]
Participants must be 15 and above to join this event.
Spots will be limited due to space restrictions, so book early if you want to secure your spot. Payment must be made for registration to apply.
注意:参营者须年满十五周岁及以上。机会难得,名额有限,报名请早。报名成功以支付为准。
Note: Regular classes will be cancelled on April 20 and 21 (Thursday and Friday) to make way for the camp.
注意:4月20,21日(周四五)的常规课取消
欢迎大家转给有需要的家人朋友,报名咨询请洽: info@kmgchina.cn, 134-3645-8923 (中文)
To register, email info@kmgchina.cn or call/sms 15010514712 (English).
What to Wear and Bring | 衣着与携带
1 常规训练着装和运动鞋( 不允许赤足训练)
2 护裆
3 护齿
4 轻量级的护胫和MMA手套
5 水、能量饮料(佳得乐、宝矿力等) ,少许补充能量的小食(推荐)。
6 替换衣服(训练可能会出汗,请携带替换衣物)
1. Regular training attire and shoes (no barefoot training)
2. Groin guard
3. Mouth guard
4. Light shinguards and MMA gloves
5. Water, energy drinks (Gatorade, Pocari, etc.), and light energy snacks (recommended)
6. Change of clothes (you will sweat, so bring several extra shirts)
Reminder About Training Clothes | 训练着装须知
1 鞋类
穿着舒适的运动鞋或训练鞋(不允许赤足训练)。请不要穿新鞋、或者不合脚的鞋
2 服装
– 舒适的运动服装很好,不过最好穿长袖T恤,不要穿背心或无袖衫,因为不当服饰会影响训练感受。
– 避免穿戴不必要的硬物(即装饰拉链,纽扣,鞋扣,金属链,塑料件等),因为这些可能在训练时造成伤害。
– 对于女性来说,请避免低胸上衣和很短的短裤,因为不当服饰会影响训练感受。
3 训练期间,请取下所有首饰,清空口袋。
所有营员请在训练过程中取下珠宝、手表以及其他装饰品。这包括但不限于所有耳饰、项链 、手镯、表、活动追踪器(如智能手环)等其他佩戴物。营员在训练期间随身口袋请清空。手机、钥匙、钱包请放在储物区。
1. Footwear
Wear comfortable sneakers or training shoes (we have a no-barefoot policy). Please do not wear shoes that are new or have not been broken in.
2. Clothing
– Comfortable exercise clothes are fine, but it would be best to wear t-shirts, not tank tops or sleeveless shirts, as they can affect your or your partner's ability to do certain techniques.
– Avoid clothing with unnecessary hardware (i.e. additional decorative zippers, buttons, buckles, metal chains, plastic pieces, etc) because it can cause injury during training.
– For women, please avoid low-cut tops and very short shorts, as they may limit your ability to do certain techniques.
3. Remove All Accessories, Empty Pockets During Training
All participants will be asked to remove all jewelry, watches, and accessories during training. This includes without exception all earrings, necklaces and bracelets, timepieces, activity trackers, and other similar wearables. Participants must also not carry anything on them during training. Mobile phones, wallets, keys, etc. must stay in their bags in the storage area during training.
Other Important Guidelines | 补充重要须知
1 训练期间请勿带任何参观/陪同者。 本次训练营是闭门训练。
2 如果你身患伤病或者有健康问题,请报名前询问医生建议;如可以报名,请详细告知我们您的身体情况。
3 出于对教练和学校的尊重,请营员保持对课堂的专注。包括:
a 上课期间,营员不允许拍照摄像。
b 训练期间手机等电子设备请放在包中。如有紧急来电必须回应,请把手机带到训练场门外回应,以免影响他人。
c 考虑到对所有在场人员的尊重,请遵守课堂纪律。教练说话时,请保持安静,不要聊天或玩闹。尽量不要迟到早退。
d 欺负同学或者过于攻击性的行为是不被允许的。如有违反,将终止其参营资格,不予退款。
4 训练期间我们会拍摄官方照片视频,稍后将上传至我们的官网。如果你不想自己的照片和视频被公开,请提前告知我们。(注意:训练营结束时拍的集体照不在此列,集体照会被上传)
1. Please do not bring visitors or companions during the training session. The camp is a closed-door training session, and anyone not participating in the camp will not be allowed in the training area.
2. If you have any existing injuries or health conditions, please make sure to get clearance with your doctor before signing up for the camp. Also, we ask that you kindly inform us at the start of the session if you have previous injuries or limitations, so the instructor will know how to direct you during the training.
3. As a respect to the school and the instructors, we expect participants to keep all devices in storage and pay full attention during training hours. As such, please note the following:
a. Participants are not allowed to take photos and videos during the training period, as part of our general school rules.
b. Mobile phones and all other electronic devices must be kept in your bags during training. If you must answer a phone during the middle of training, please excuse yourself and take the call outside, where you will not distract the rest of the group.
c. As a respect to everyone training, please do not be disruptive during the seminar. Do not talk while the trainer is giving instruction, no horseplay, and avoid leaving the group in the middle of training.
d. Bullying or unnecessarily aggressive behavior will NOT be tolerated. Anyone seen acting this way will be removed from the seminar without refund.
4. We will be taking official videos and photos during the training camp, which will be uploaded to our website as post-event multimedia material. If you do not want your photo or video shown, please inform us so we can exclude you from the final selection of images. (NOTE: This does not apply to the group photo at the end of the camp, as this will be a standard photo posted on our website.)